Virtualized application management for databases & servers

Stop wasting time tuning and troubleshooting. Tintri all-flash storage and software controls each application automatically and offers visibility across your entire infrastructure. You're free to focus on innovation and high-impact projects. Now that's refreshing.
Assign every database or server application its own lane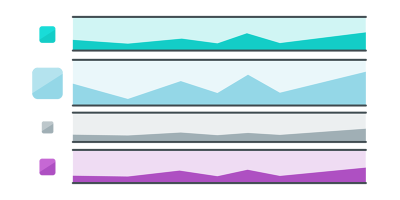 CONVENTIONAL CHALLENGE
Other storage stuffs multiple applications into a LUN or volume. And all those applications have to share the resources allocated to that LUN or volume, creating conflict—often called the "noisy neighbor" problem.
TINTRI SOLUTION
Tintri assigns each of your applications to its own lane. There are no LUNs, volumes or sharing—so every application gets the exact performance resources it needs.
Troubleshoot issues across your entire infrastructure
CONVENTIONAL CHALLENGE
If your database or server application suddenly suffers from latency, you're usually up a creek. You have to try and isolate the issue, file support tickets, get on the phone with your provider… ugh.
TINTRI SOLUTION
If an application ever slows down, you don't have to guess at the root cause or wait on hold for support. Just hover over the application in Tintri's UI to reveal the latency across host, network and storage… hooray!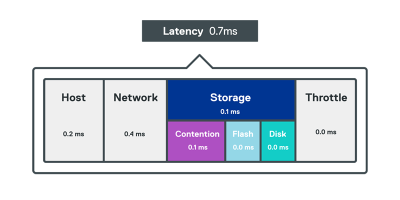 Scale with application growth by predicting storage needs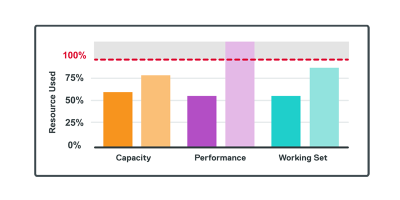 CONVENTIONAL CHALLENGE
Can your existing array support 4 more SQL server instances? Given the lack of visibility and forecasting, the only sure answer is to overprovision.
TINTRI SOLUTION
Precisely forecast your future needs for storage capacity and performance. Use what-if analysis to instantly model the exact impact of adding 4 more SQL servers.
Documentation:
Download the Tintri for Oracle Databases Datasheet (PDF).
Download the Tintri for Microsoft SQL Databases Datasheet (PDF).
Need more info-